What do grocery store foods have to do with paint?
As professional painters, we use a range of terms that may not translate to our clients, so we're here with Paint Talk to help broaden your home improvement vocabulary. Today, we're talking about what these grocery store terms have to do with the world of paint! In a future blog post and video, we'll get into the larger dictionary of wall texture types and paint finishes, but today, we'll start with "Eggshell" paint finish and "Orange Peel" texture.
Okay, so what is "eggshell" paint?
A common misconception is that the term "eggshell paint" refers to a shade or color – perhaps a soft, creamy white or a line of neutrals. This is not so! When painters speak of this elusive "eggshell," they're referring to the final shine or sheen you get from a paint (of any color) once it dries.
So we know that paint comes in any variety of colors, but another part of the paint recipe, before it's mixed by a professional, is its finish – meaning how shiny or matte the paint will look after drying. "Eggshell" is just one option among many types of finishes.
Observe the egg, with its laid-back glow. As we can see, eggshells have a very subtle amount of gloss that just skim their matte surface. People choose an Eggshell paint finish because of this nice balance: not shiny, not flat, just calm, cool, and collected sheen. Some compare the eggshell finish to a "mid-sheen satin". This makes sense, as satin holds a similar softness, but we'll talk more about satin finishes in a future post and video.
Bonus fact: Paint with an eggshell finish is easier to clean than a flat finish paint, making it a popular choice for the modern home.
What is orange peel wall texture?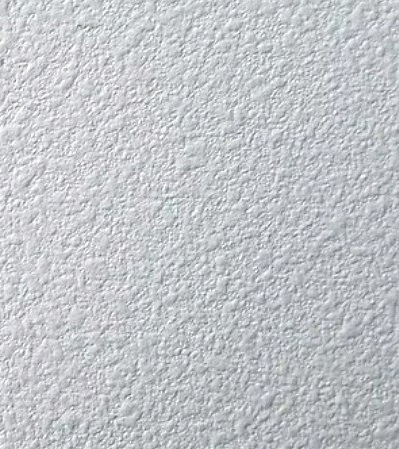 Orange peel is a wall or ceiling texture that is named after its resemblance to our beloved, citrus fruit: the orange. This slightly bumpy texture is a popular choice because of its durability, holding up to wear and tear, easily hiding any nicks or scrapes that can occur over time.
Orange peel wall texture conceals imperfections in the drywall as light reflects off its grooves, additionally bringing a bit more brightness and dimension to a room.
You see a lot of Orange Peel wall texture in Texas homes – this or Knockdown texture. The smooth hills and valleys of Orange Peel make this one of your more subtle options, appearing almost smooth from a distance.
---
Now, you're on your way to understanding your mysterious painter a little better
Watch YouTube sensations (and cousins) Steven Montgomery and Allan Alarcon discuss Orange Peel and Egg Shell on this episode of Paint Talk. They have jokes and one of them knows it.
A room painted with dark shades of black or charcoal paint is a room full…